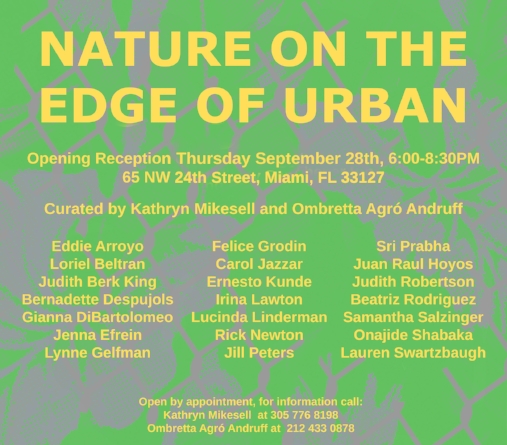 Please join us for the opening reception of Nature on the Edge of Urban, a survey of artists working through their surrounding environments. Many of the artists will be present at the opening to talk about their work and share their inspiration.
The exhibition is open to the public. Please feel free to invite friends and family.
The building is located on NW 24th St, directly across from Wynwood Arcade building. You enter through a gated parking lot landscaped with palm trees and grasses.
Thank you to our Generous Sponsors Alta Palla www.altapalla.com, Estrelle Damm www.estrelladamm.com Fruits and Wine www.fruitsandwine.com and SOTO Sake sotosake.com