ABOUT THE STUDIOS
The Fountainhead Studios provides Miami-based artists working in all mediums with affordable and flexible raw studio space outside of the public eye. More than just studio space we provide a community for a profession that is often solitary. Currently, there are more than 20 artists working here. The studios are closed to the public, opening only twice a year.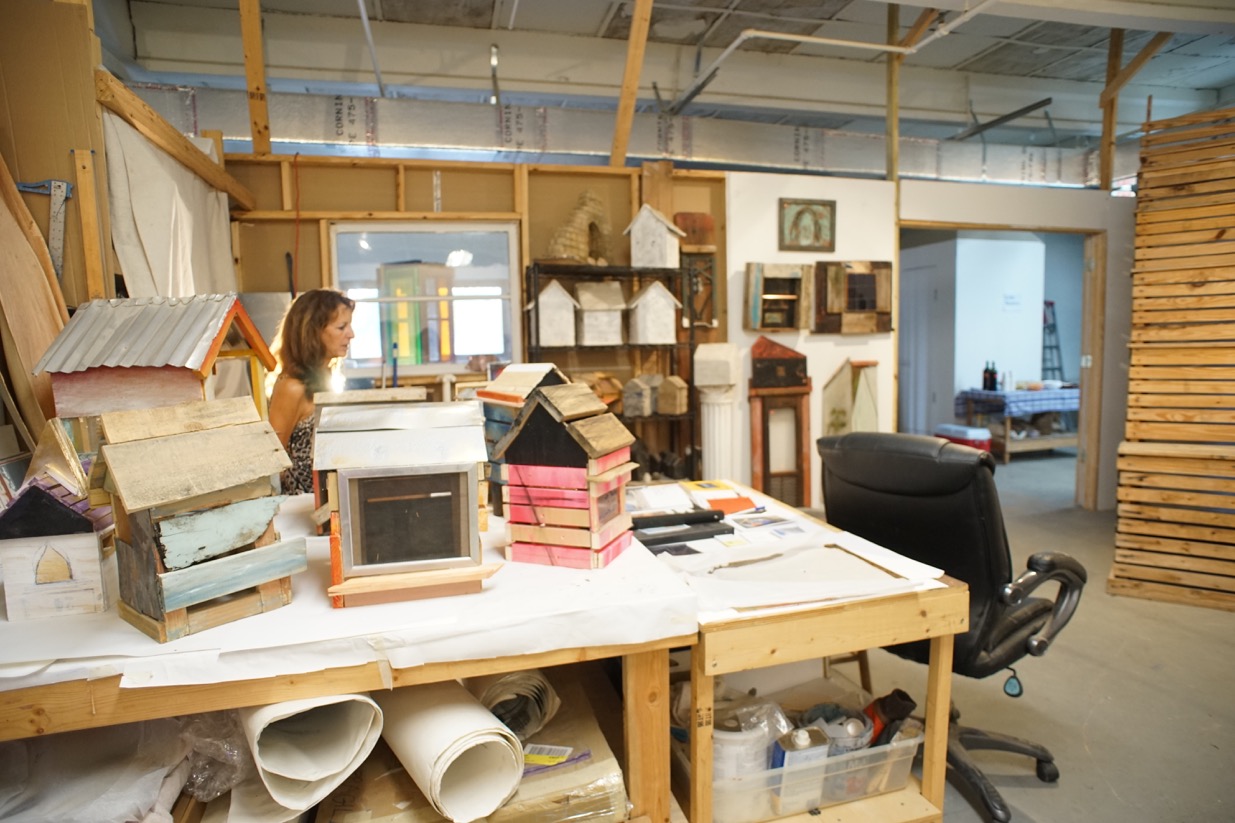 In 2008, before Little River was on the map, we had a vision to create a community and provide affordable, flexible, safe working studios for artists. We started with about 10,000 sq. ft on two floors. Since then we expanded four times growing to nearly 25,000 sq. ft. We have over 30 artists creating at The Fountainhead Studios.
The studios are located at 7338 NW Miami Ct. Studio sizes range from about 300-500+ sq. ft.

All studios share well-lit, gated parking with secure automatic entry

All studios are accessible 24 hours a day, 7 days a week.

Rent begins as low as $400 and includes all utilities.

Leases are month to month providing maximum flexibility to artists and can be sublet for short periods.
Additional Benefits
Each artist has their own page on the studio's website displaying images, artist's statement, contact information (if desired) and links to artist's and gallery website(s).
We host a number of studio tours for collectors, curators and gallery owners, as well as, two open studio events per year.
VISIT US
The Fountainhead Studios opens to the public twice a year. Sign up for our newsletter to find out when!
We encourage local and visiting art professionals to tour the complex. If interested in doing studio tours, individually or with a group, please email us.